In the early 90s they briefly worked in the same office and then went their separate ways but stayed in touch. In 2001 David and Matthew formed a partnership and founded Music and Travel Tour Consultants Ltd.
Most of our business comes to us by word of mouth and is based on a strong relationship with repeat clients. Some of our clients have more than 25 M&T tours under their belt! We work with Directors of Music, Regional Music Services, University Music departments and Managers of Arts organisations, predominantly from Britain, USA, Canada and Australia. Our head office is in Oxfordshire, UK, and we have a network of long-standing associates all over the world who are keeping their ear to the ground for the next exciting musical opportunity. We are all musicians, most are also linguists and we all have a hunger for travel and sharing music-making and culture.
Operating for nearly two decades, we have survived the impact of terrorism in 2001, volcanoes in Iceland and Sicily, and we will survive the current hiatus which Covid-19 has brought us. In a typical year we handle around 25 tours, which can easily represent well over 1000 participants – yet we still operate as a small, family run business with a very personal and bespoke service. And we take very seriously our responsibility of influencing so many young, and not-so-young, minds.
MATTHEW GROCUTT -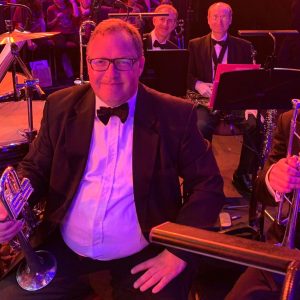 Matthew began working in the music travel business in 1992 shortly after completing a Music degree at Leeds University. He spent a brief period toying with the dilemma of whether to be a professional trumpeter or to get a 'proper' job. He ended up doing both, and now considers himself fortunate to be able to combine his freelance trumpet work around his real job. He performs regularly with the Bootleg Beatles, as well as being found in pits and the stages in and around London.
He shares a passion for cricket and theatre with David Horsburgh, and it is probably the result of too many lengthy visits to Test matches and the National Theatre together that they ended up co-founding Music & Travel Tour Consultants.
DAVID HORSBURGH -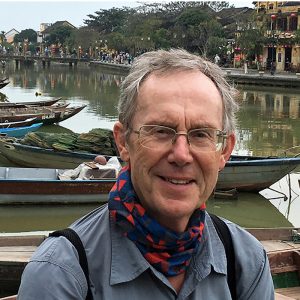 While most people find it dull, David loves nothing more than the reconciliation of a spreadsheet! He has been involved in student travel and experience since the late 70s when working for the Council for International Contact and the London International Youth Science Forum. When not totalling figures David can be found enjoying his other passions – walking the Cornish coastal paths, reading, playing tennis, providing piano accompaniment to local amateur choirs and musical theatre groups, far-flung travel (most recently to Vietnam) and supporting Burnley FC.
Elisabeth Cawood -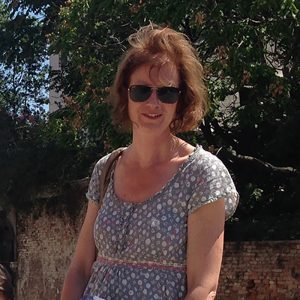 Elisabeth has worked in the music touring business since 1996.  Prior to that she lived in Bologna and in Ticino, Switzerland, where she studied music and then worked for the Swiss Travel Service. A brief stint in the press office at Lambeth Palace in her 20s taught her much about the power of the press and also the hierarchy of the church not only in England, but on an international level, and this has proved very useful when contacting churches and cathedrals regarding performances!
She has a degree in Music and Italian from Royal Holloway, University of London, where she was also a choral scholar.  Elisabeth is a keen amateur violinist and viola player, and plays in a local string quartet and the Henley Symphony Orchestra. She is always trying to escape to Italy and dreams of one day living in the Valpolicella hills.
Mike Norris -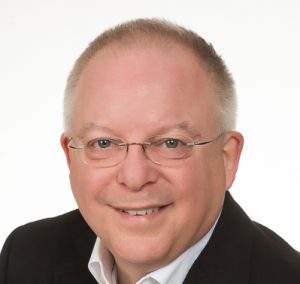 Mike first encountered Music & Travel as the head of a large Performing Arts Department in the US High School system bringing over 200 student performers to Europe every couple of years.  On taking early retirement, Mike, his taste for travel and having seen the positive effect of it on young people, wanted to become more involved.   We were only too happy to bring Mike on board and he looks after all our ensembles which visit North America.
Alongside his work with M&T, Mike is Adjunct Professor and Coordinator of Student Teaching at Temple University in Philadelphia.  His long career in music education means he is extremely well connected in both those fields and is passionate about introducing musical and cultural opportunities and exchanges to students.  Mike is not the retiring kind of man and since 2007, in addition to his tour planning and teaching he has been tinkling the ivories in several big bands and jazz ensembles in and around Chester County and as resident pianist at his second home, the Kimberton Inn.
Diane de Souza -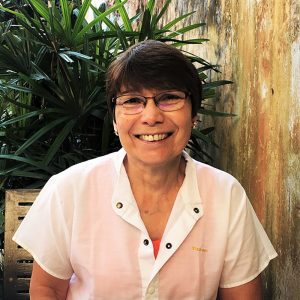 Diane keeps all our admin up to date, liaising with hotels, coach companies, restaurants, guides etc. She is well grounded in this having worked in travel since the 1980s, initially for American Express before specialising in music tourism.
Her interest in personal travel has taken her all over the world – from New Zealand to Croatia, the USA to China and many places in between. When relaxing Diane loves nothing more than developing her talent as an artist and singing with her local choir, something she hopes she will be able to resume very soon.
They generally fit in touring around other diverse freelance activities such as acting, teaching, composing, performing, translating, writing & yoga coaching.
Their role is to ensure the smooth running of the tour and oversee every logistical aspect, from hotel check-ins, restaurant liaisons, driver communications, locating light switches and loos, to introducing conductors to Bishops and Mayors and sometimes even spontaneous translation of the intricacies of Renaissance madrigals in concerts!  By the end of the tour the TM will usually be your new best friend.
We are indebted to the energy of Valeria, Ian, Claire, Jess, Clare, Andreja, Ruth, Wendy, Richard, Sara, Mike, Lissie, Esther, Ruta, Alec, Nacho, Tessi, Catriona and Marta in leading so many tours.
Gianluigi in Mantova, John in Prague, Marta in Budapest, Ruta in Vilnius, Davide and Fiorella in Garda, Michele in Montecatini, Harpa in Reykjavik, Herbert in Vienna, Yae-Joon in Daegu, Andrea in Buenos Aires, Alain in Paris, Kerstin in Remagen, Emilio in Verona, Jacek in Krakow, Vicente in Madrid, Gilbert in Brussels, Tiago and Rui in Lisbon, Andreja in Maribor, Roberta in Pisa, Johanna in New York, Mike in Philadelphia, Lucy in Vancouver, Andy in Sydney, Zhang Lei in Shanghai to name but a few….
These inspiring people act as the bridge into local communities. They have the ability and connections to sniff out the most rewarding and memorable opportunities.